Tourism
the Eskimo
and
the Penguin
Category
Tags
Tags: "two", flashback_, george joseph miller iv, gjm iv, jim birch, liz bustamante, metropolis, metropolis coffee, musical chairs, reid garrison miller, sowley, the prf, tourism, union rock yards

Excerpt
Tourism is the sound-out-of-time duo of George Joseph Miller IV and Faiz Razi. We play well with others. On April 1st, 2011, we released our DVD 2xCD Concentric Comedy Concept Album, "Birch 2: the Eskimo and the Penguin". We gathered …


Tourism is the sound-out-of-time duo of George Joseph Miller IV and Faiz Razi. We play well with others. On April 1st, 2011, we released our
DVD 2xCD Concentric Comedy Concept Album, "Birch 2: the Eskimo and the Penguin". We gathered 44 bootleg dvd cases, bootlegged all of
Jim Birch's Cauldron videos, including the video of his band, the Infrasonics playing while we tore down. Designed the cover art by bootlegging
Nathan Jurgenson of Phonic Riot's photos, printed the accompanying book, "the Comedians Manifesto" at kinkos, released 33 handmade
advance copies of the "Birch 1" CD/DVD including the "Nomadic 3" tour video filmed by Beth Wiedner which was scored live by Tourism
in a hand-inked 5.25″ floppy disk sleeve, and then didn't put it out. April Fools.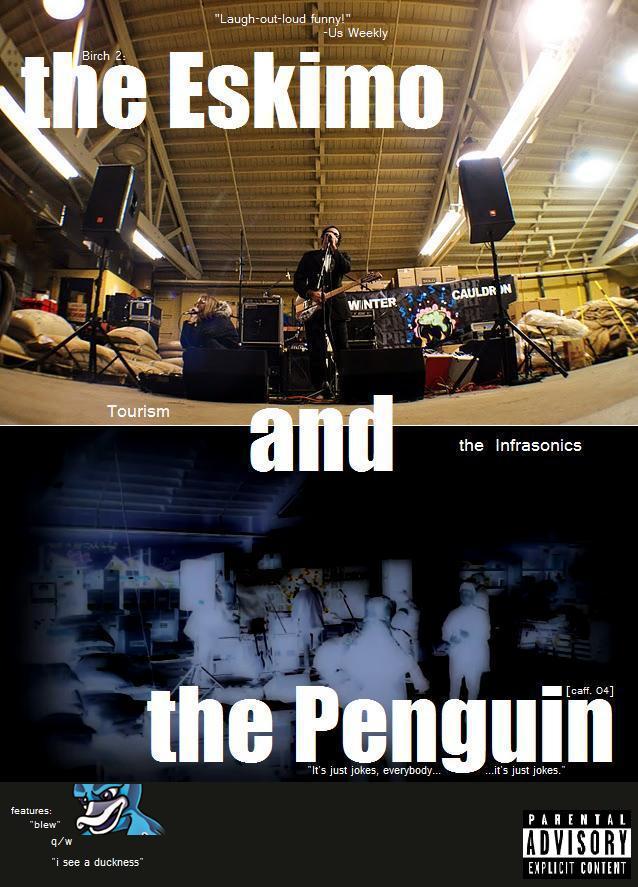 And then there's the second song: