Faiz Zeppelin
Category
Tags
Tags: alex maiolo, brian ncnally, bw/, caffeinated, dan costello, electro, erik rosengren, jim birch, jim macgregor, liz bustamante, marshall preheim, musical chairs, Q, schuba's, the barlows, the hype!, the prf, tourism, union rock yards

Excerpt
It's not a cover band, it's not a tribute act, it's a Zeppelgänger. If Led Zeppelin was a rock band using the blues as their starting point, Faiz Zeppelin is a punk band using Zeppelin as theirs. It's a white-knuckle …
It's not a cover band, it's not a tribute act, it's a Zeppelgänger. If Led Zeppelin was a rock band using the blues as their starting point, Faiz Zeppelin is a punk band using Zeppelin as theirs. It's a white-knuckle ride on a wrecking ball featuring some of Chicago's finest musicians. No costumes, no period-specific gear, no nostalgia–Faiz Zeppelin just brings the damage.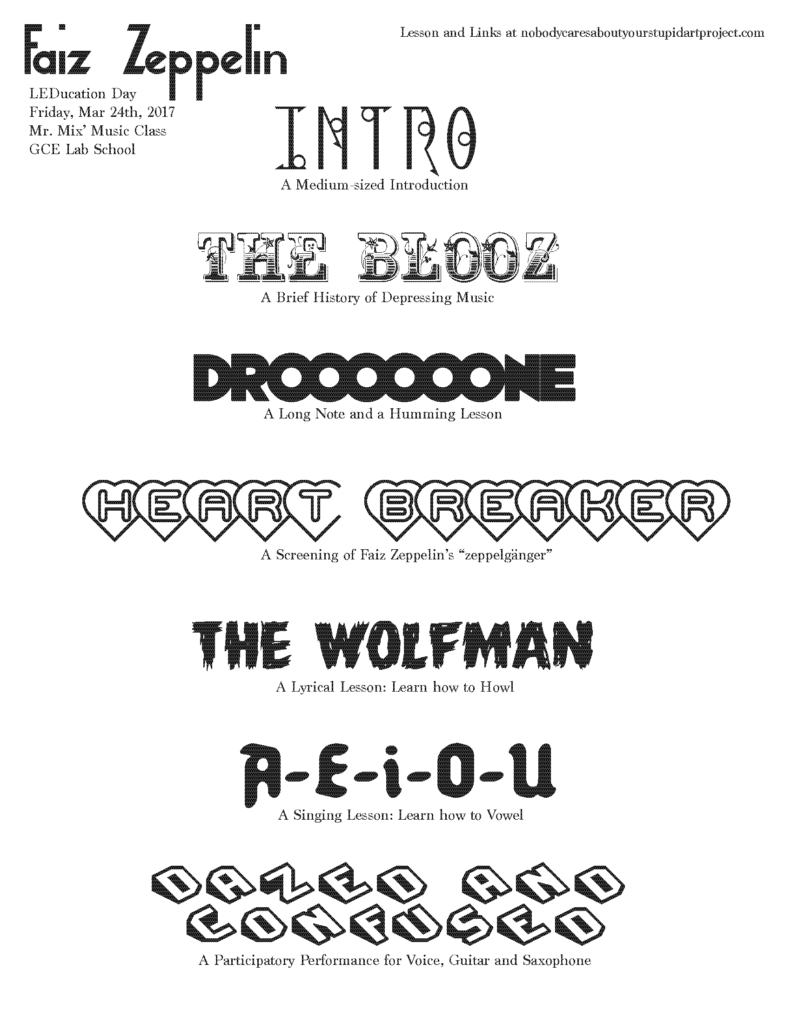 Faiz Razi – Composer/Designer/Educator
Started playing violin at 4, piano at 7, guitar at 18, touring musician, wedding MC, experimental composer
Teaching for 24 years
Faiz Zeppelin 2002-Present
Karaoke – Live Karaoke – Solo shows – Live Karaoke Band Leader – Band – Experiment
T-shirt/Logo is a variant of the Swan Song fallen angel minus wings,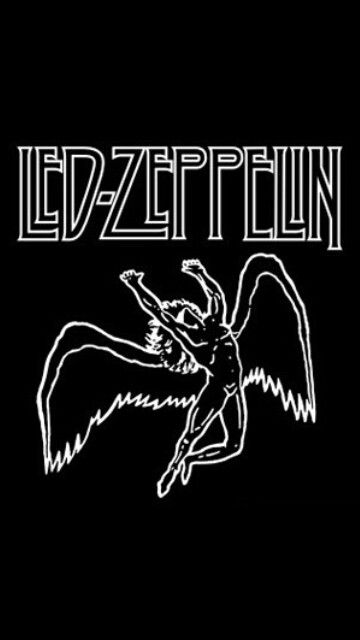 plus arms of vishnu, preserver and protector of the universe in Hinduism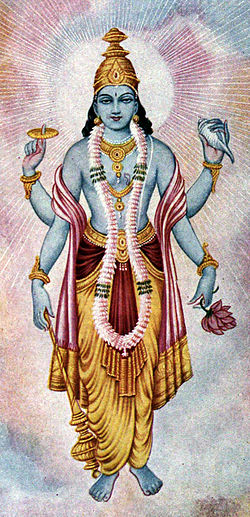 ta-daa: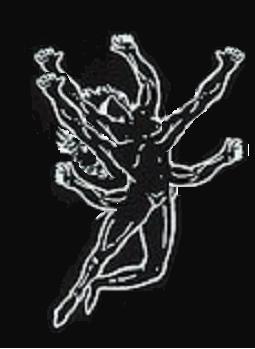 the Blooz – depression in musical form started late 1800s->
Mississippi John Hurt (b. 1892 or 1893) "You Got To Walk That Lonesome Valley"

Pete Seeger's Rainbow Quest 1965 or 1966
Single repeated guitar figure and similarly repeated vocal
You got to walk that lonesome valley
Well, you got to walk it for yourself
Ain't nobody else can walk it for you
You got to walk that valley for yourself.
British blues started in the 1950's and gained popularity in the 1960's->
Jake Holmes "Dazed and Confused"

1967 recording
"Modern" blooz appropriation:
Blueshammer (3:12) from "Ghost World"

Led Zep 1968->
Comm Break Denmark
1969 http://www.youtube.com/watch?v=ZnfgRfhdpeQ
Dazed and Confused

the Drone as music started in ancient southwest Asia
Ravi Shankar sitarist Monterrey Pop 1967 @ 7:11

Led Zep in India 1972 Bombay Sessions

Jimmy page bow solo

Spinal Tap solo

Faiz Zep 2002->
Zeppelganger screening – Diagramming a sentence – how do you challenge canonical music?

(Directed by Reid and Joe Miller)
the Wolfman – Lyrical lesson on Sexism in music, Wolfman game
The Descent – Singing lesson D to D, vowels as notes A-E-I-O-U
Dazed and Confused – Participatory Performance for sax, vox, gtr by Faiz Zeppelin
originally written by Jake Holmes for his record in 67
Covered by the Yardbirds in 68, covered by Zep in 69 on their debut