SITE 1.2.12
Category
coordination, design, education
Tags
Excerpt
Hey teachers, students, parents, artists and friends interested in education, I'm holding off on my seasonal missive and update until the new year to talk about a project I've been working on that's about three years in the making. Today, …

Hey teachers, students, parents, artists and friends interested in education,
I'm holding off on my seasonal missive and update until the new year to talk about
a project I've been working on that's about three years in the making.
Today, Stockyard Institute (the Art-Ed Non Profit I work with) and the Center for Educational Technology
(the department at DePaul University I work for) are launching a curriculum platform for educators.


the site, called SITE, can be
found here: http://www.sitesite.org
SITE is an experiment in open-source education, and seeks to open a dialogue about what educators can do
to support each other, organize resources and discuss ways we can improve the education system worldwide.
There are currently two main sections of SITE, the Forum and the Features.
the short: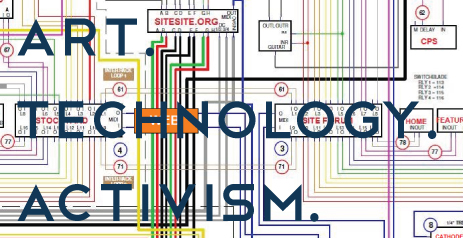 1. Teachers, etc. register on the SITE forum and discuss teacher things with other teachers
2. SITE team takes popular and useful threads and turns them into beautiful curriculum zines
free for teachers to use in their classrooms, focusing on interdisciplinary, multi-media lessons
with Art, Technology and Activism throughout
3. SITE forum community reviews and field tests curriculum to see how it works
4. SITE team revises 'zines with the new results
5. SITE community eventually develops an open-source textbook for educators to use for free
the long:
Re-Wiring the School System:
Imagine that a teacher has a brilliant lesson plan. It's a lesson that motivates, inspires and informs.
This lesson only reaches a handful of students—the number of students that teacher sees in a year.
If this teacher can share this lesson plan with other teachers, the potential to reach more students with this great lesson grows.
SITE is that place to share.
the Forum:



We've envisioned the SITE forum as something that can grow as a resource for educators.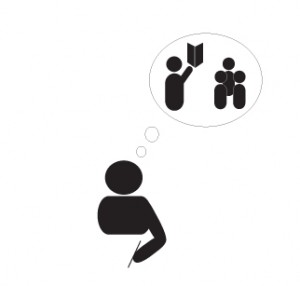 This is where I would love your help. We are currently seeding the forum with discussion topics in an effort to engage educators
and find out what types of resources they are seeking. I would be honored if you folks registered there, and talked about what you do and how you do it.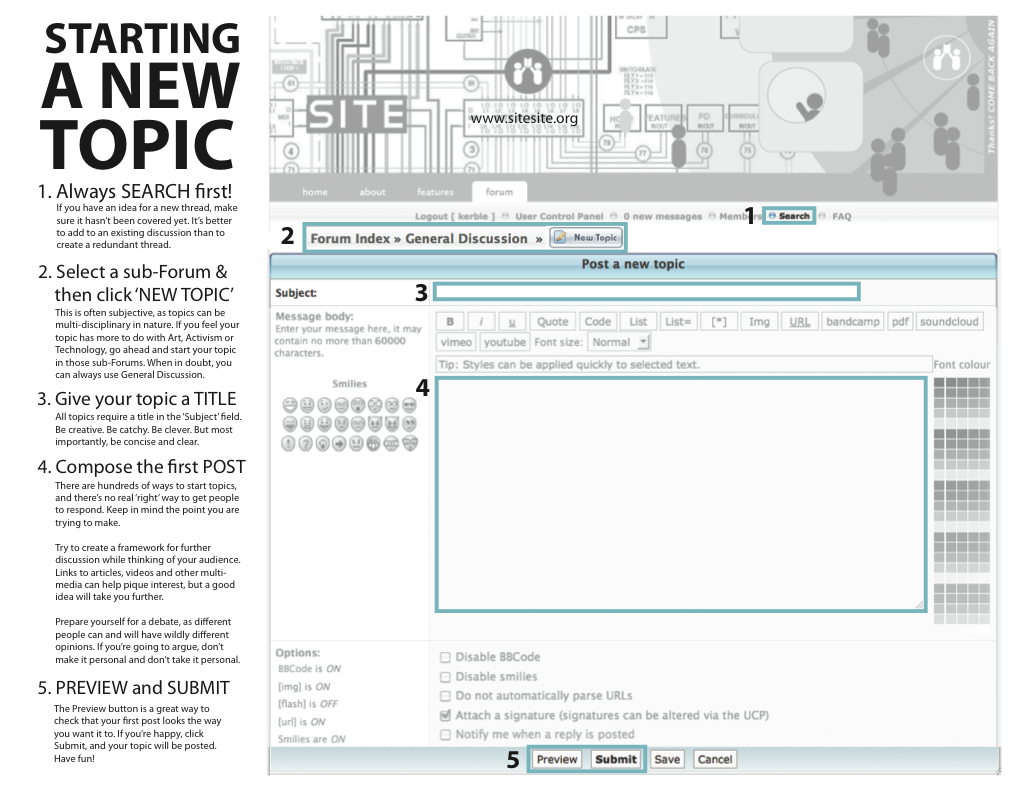 I started a "what did/do you teach?" thread, where it'd be easy to just tell us about your teaching experience as a start.
no pressure, of course. If you just want to lurk or want to disregard this altogether, it's no big thing. we cool.
the Features, or "You have a discussion forum, so what?":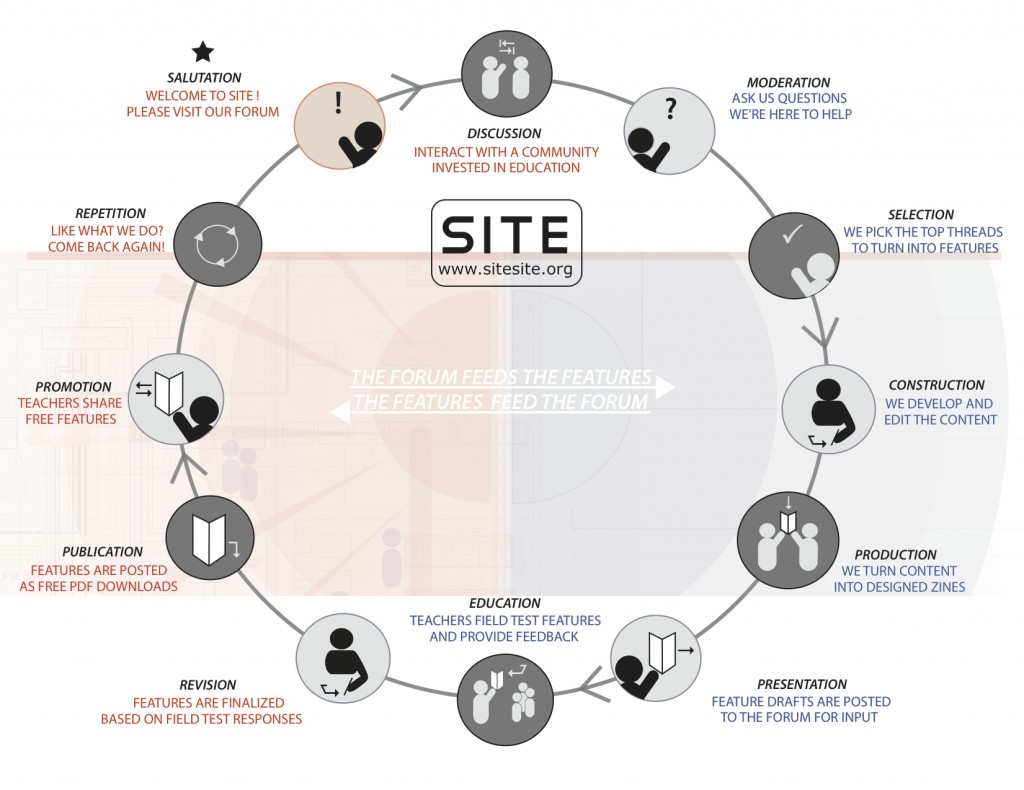 Our end-goal for SITE is to take the things we learn from the forum discussion and turn them into
beautifully designed lessons, professional development and resources for teachers that are free to use
and available for download. Think of it as refining a quality thread into a finished curriculum 'zine.
We would like for these zines to be interdisciplinary, project based and to incorporate Art, Technology and Activism throughout.
The shorthand for this, is that we'd like to use the format of a discussion forum to develop a community built textbook
for educators by educators that is free to use so that we can re-wire the school system from the inside out.
We're interested in more than just your lessons, though.
We want to know what you're reading, what news inspires or enrages you,
what events you're attending, and most importantly what you think.
as I've said, this is an experiment. This is going to be messy at first, but we're interested
in gathering any and all ideas about how we can make the school system work.
Thanks so much for your time.
If you have any questions, feel free to fire away.
best,
Faiz