Brothers and Sisters Benefit
Category
composition, coordination, design, music
Tags
Excerpt
Brothers and Sisters, In loving memory of Mr. Jimmy Wiedner, some friends and I are releasing a benefit single every day for 29 days in a row starting February 1st, 2015. All proceeds will go to the Epilepsy Foundation of …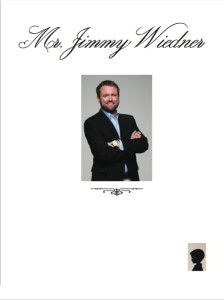 Brothers and Sisters,
In loving memory of Mr. Jimmy Wiedner, some friends and I are releasing a benefit single every day for 29 days in a row starting February 1st, 2015. All proceeds will go to the Epilepsy Foundation of Greater Chicago. They're all free downloads for you to listen to, stream and enjoy, but if you wish to donate, bandcamp has made it easy for me to get the Epilepsy Foundation the money. The Foundation has been extremely helpful and positive about this idea, and so I'm looking forward to this next month. Everything will be archived here and donations will continue to be collected after the month is through.
Below are some of the more popular singles from the series. The rest can be found at the link above.